Revised Player Ship Model
Posted by hermitC
Aug 16
After some feedback I've changed the shape of the player ship. The engines became reduced in size and semi-covered by the ship hull, the outward-pointing guns are parallel know. Finalizing details like construction seams and rivets were attached: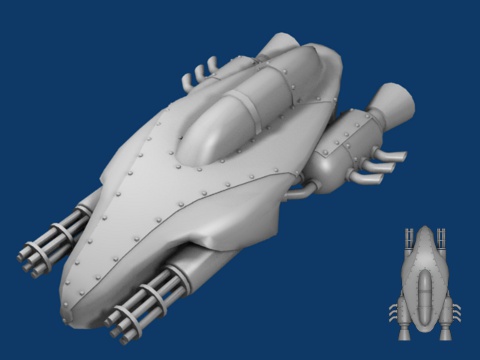 I'm not really satisfied with the hull's birds-view shape. The old hull was rougher:
I'm pondering if the engine covers should be reduced a little bit for restoring the "small hip" of the old hull shape.
What is your opinion?
Cheers,
Thomas